Fort Christian - Historic District
In the capital of the Virgin Islands, Charlotte Amalie, stands a large fort and if its walls could talk what a history it would tell. Fort Christian is the oldest standing structure in the Virgin Islands; it has stood as a sentry overlooking the Charlotte Amalie Harbor for over 300 years...since 1672!
Location: Charlotte Amalie
Highlight: Built in 1632
---
SUP - Coki Beach, St. Thomas
Stand-Up Paddling is a great way to explore the amazing waters around St. Thomas . Look down at the colorful fish and corals, or look back at the tropical shoreline. Finding and keeping your balance on a Stand-Up Paddling board is not too hard and we will give you the lessons needed to make your SUP adventure special.
Location: St. Thomas
Highlight: Coki Beach
---
Kayak - Magens Bay
Glide straight into the core of the Virgin Island experience in a kayak. Beginners and more experienced kayakers are welcome – for the nature lover, the scenery's the point, not the sweat! Experience lush greenery and Caribbean flavour from a whole different level when you kayak with Sunfari Adventures.
Location: Magens Bay, St. Thomas
Highlights: Turtles, Rays, Coral Reefs
---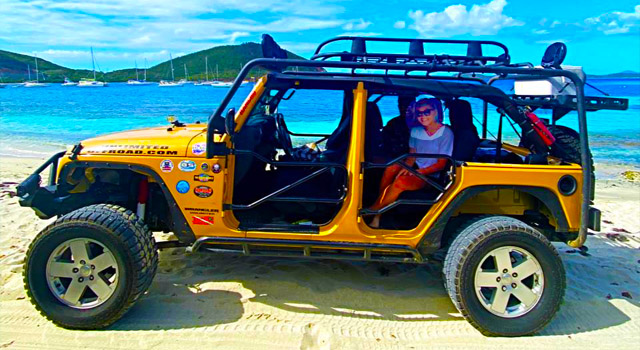 4-WD Off Road - St. Thomas
Drive through natural and exotic landscapes, scouting your way to see unique and pristine Virgin Islands beaches, stunning lookout points, and one of the best off road adventures in the Virgin Islands. Enjoy a combination of off-road and on-road adventure in a luxury safari vehicle driven by our own adventure tour guide.
Location: St. Thomas
Highlights: Back Road Adventure