All About Sunfari Adventures in St. Thomas
Join Us for the Adventure of a Lifetime!
Our brand new All Terrain 4-WD Jeeps..Off Road Fun in the USVI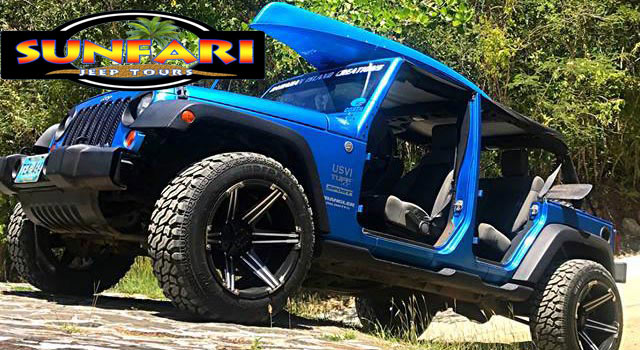 See what our Guests have to say about Sunfari Adventures!
Lauren Wilson reviewed Sunfari Adventure Tours — 5 star This is the only way to explore the VI! My family of 4 had the best time! Micky was an awesome tour guide and knew so much about the island. Coki was definitely our family favorite--paddle boarding and snorkeling here was incredible! I say this Jeep tour is an absolute must if you are visiting the island!

Ginny Marles reviewed Sunfari Adventure Tours — 5 star Mickeys tour was amazing! Very accomadating! One price includes a drink or 12 ,snorkel gear, paddleboards and a tour of the entire island! We stopped to see everything. Swam a couple beaches, saw views of others from lookout points. Off roaded to local hideaway spots.. went to a local spot for lunch, hit the beach bars.. The amount of places we went and saw in one day was perfect. If you haven't been to the yet, his tour is great! I dont think i would do it any other way.

Melody Papola reviewed Sunfari Adventure Tours — 5 star I went on a tour with them and it was AWESOME!!! They are super sweet and friendly! Very knowledgeable about the island and the surrounding islands. And know where all the off-the-beaten path places are! I would highly recommend.

Jay Hunsberger reviewed Sunfari Adventure Tours — 5 star Awsome tour with awsome tour guides! coolest jeeps ever and one of the best days you can have in the VI! It's a must!

Melody Freeman reviewed Sunfari Adventure Tours — 5 star Absolutely beautiful people! Micky is super knowledgeable about the islands and historical information. Fun loving brilliant personalities mixed in with lots of fun in the sun!!!!!

Sara Carmichael reviewed Sunfari Adventure Tours — 5 star Mickey is fantastic! We loved the tour! His suggestions were on point and he keeps you moving. His equipment is in great shape and better than anything you'll rent at a beach. Affordable and worth every dollar!

Dianne Lay reviewed Sunfari Adventure Tours — 5 star The sweetest couple you'll ever meet! They will go above and beyond to make sure you're having a great time!!

Courtney Hampton reviewed Sunfari Adventure Tours— 5 star Had an awesome experience today!! I highly recommend taking a tour with Mickey!
Sunfari Adventures was created to bring a real Virgin Island adventure experience to our visitors. We provide a fun and affordable way to see the Virgin Islands and keep our fleet of 4-WD Jeeps in 100% perfect mechanical condition and guarantee a safe and dependable vehicle for your enjoyment.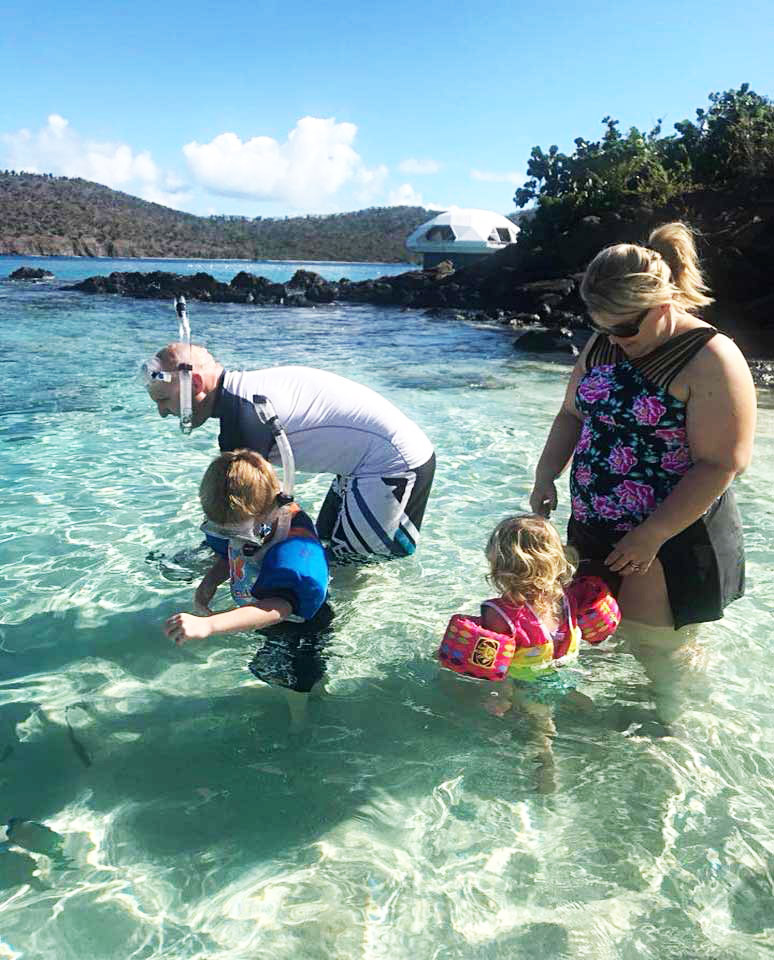 We customize our tours to meet the individual needs of our clients. Just tell us what you like to do..., Snorkle the reefs, Kayak, SUP. It's your special day and we will do our utmost to make it so! St. Thomas has over 40 major beaches along their sun-drenched coasts.
Your personal local Sunfari Guide has years of experience and knows the history and the best secret coves and beaches to explore. Your fun, safety and excitement is our #1 Priority! Call or email us HERE.
"LET THE FUN BEGIN!"

Click Here for a map and Reservations