All About St. John
Sunfari Adventures has tours in both St. Thomas and in St. John


Click Here for a map and Contact Information.

St. John is home to the Virgin Islands National Park which protects over 7000 acres of the 12,500 acre island. It offers visitors a unique opportunity to enjoy and appreciate the beautiful natural resources of the island. You can stay in an eco-friendly cabin or at a campground. At a beautiful resort or in villas and vacation rentals that range from quaint to super luxurious.
The resorts, vacation villas and homes for the 4000+ residents are found largely in and close to Cruz Bay and Coral Bay. Cruz Bay is the main town on St. John. It is the location of the ferry dock which connects St. John to St. Thomas. Cruz Bay has shops, grocery stores, a post office, schools, and so on. The second largest developed area Coral Bay also has restaurants, grocery stores and other businesses that cater to residents and visitors.
The Virgin Islands National Park on St. John includes beaches that can be rated on a scale where 1 equals beautiful and 10 is totally awesome. It includes hiking trails in forests, past historical sugar plantation ruins, around salt ponds, over hills and through valleys. Park rangers offer programs and talks including bird watching, hikes and cultural demonstrations.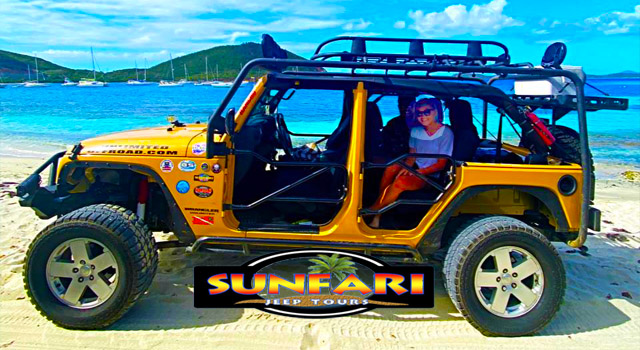 Our 4-WD Jeeps Take You Out of the Ordinary!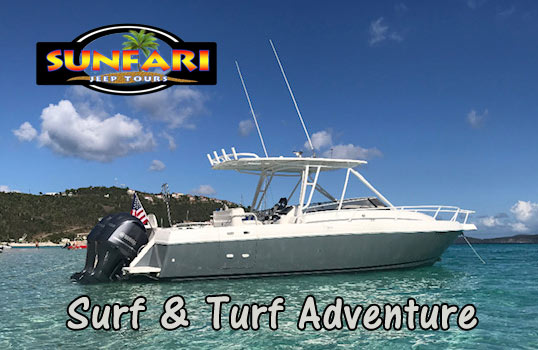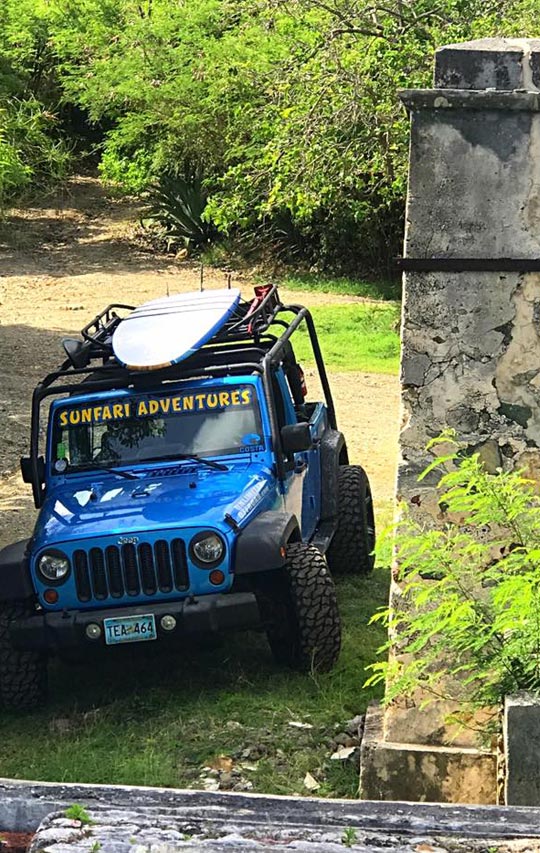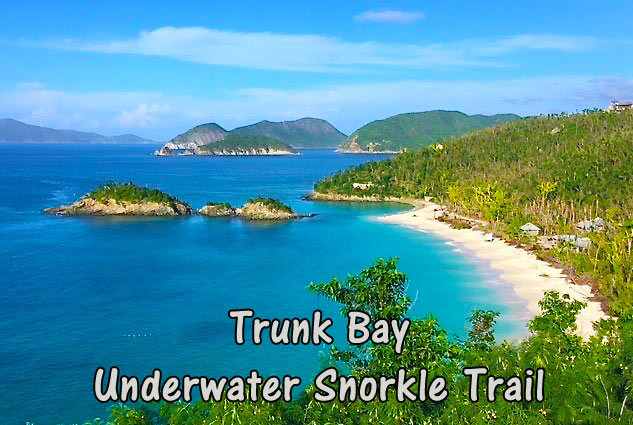 Many visitors to St. John report getting hooked. Some comment that while still on vacation they are already figuring out when they can come back! They are hooked on the relaxing pace of things on St. John, on the opportunities for snorkeling, island hopping, windsurfing, sailing, shopping, dining, and on the beauty of the National Park.
Cruz Bay
Cruz Bay, the main town on St. John, offers visitors colorful shops and restaurants and friendly bars. All ferries come into Cruz Bay, so your adventures on St. John will begin there. It won't take you long to cover Cruz Bay but it is definitely worth a stroll. Unique gift shops and quaint restaurants await you. Enjoy a rest in the Cruz Bay park, located just across from the ferry dock.
Visitors Center
The Visitors' Center, in Cruz Bay, is the place to start your exploration of St. John. The exhibits presented will introduce you to the park's history, hiking trails, historical sites and local flora and fauna. Park rangers can help answer questions about trails and hikes. Brochures about the Park, maps and books are also available at the center. The center is open daily from 8 am to 4:30 pm.
Virgin Islands National Park
The Virgin Islands National Park on St. John encompasses miles of lush forest, historic plantation ruins, pristine beaches and underwater reefs. National Park trails weave through scenic lookout points, sugar plantation ruins, mysterious rock carvings (pyteroglyphs) and magnificent unspoiled forest. Many of the trails end at the shoreline of a fabulous beach. Sun seekers will be delighted by the beaches on St. John, which are some of the most beautiful in the Caribbean. There are many interesting plantations to visit and explore on St. John. Annaberg, photographed here, is one of most popular plantation sites. For more information and a list of trails with descriptions and pictures visit the National Park section.
Visit St. John at a leisurely pace. Pick a few attractions or activities that you want to see and do the most. Enjoy those activities to the fullest.
| St. John Fast Facts | |
| --- | --- |
| Population | 5,100 (2016 est) |
| Area | 19.24 sq mi |
| Time zone | Atlantic Standard Time |