All About St. Thomas and FAQ's
We are conveniently located in St. Thomas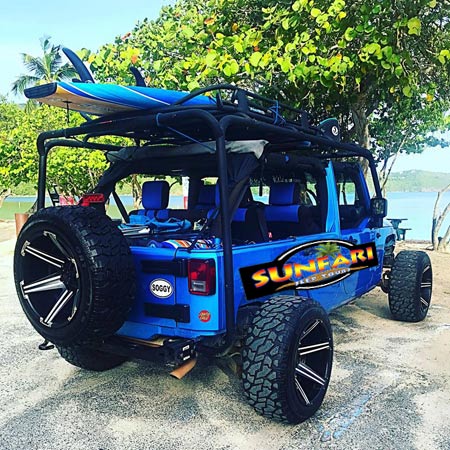 Click Here for a map and Contact Information.

St. Thomas is home to the capital of the U.S. Virgin Islands, Charlotte Amalie. It has been the heart of St. Thomas' activities from colonial times to present. Historic buildings found throughout downtown Charlotte Amalie take visitors back to the Danish era when the town was a bustling port of trade; while modern additions of taxis, shops, souvenir vendors and cruise ships in the harbor remind that it is tourism that currently drives the economy.
Charlotte Amalie, the main area and the sub district, is home to almost half of the islands 51,000+ residents. Other residents live on the East End, West End and North Side. These references might seem quite broad however on an island just 32 square miles they work well. If you ask for directions you are likely to hear them.
Our 4-WD Jeeps Take You Out of the Ordinary!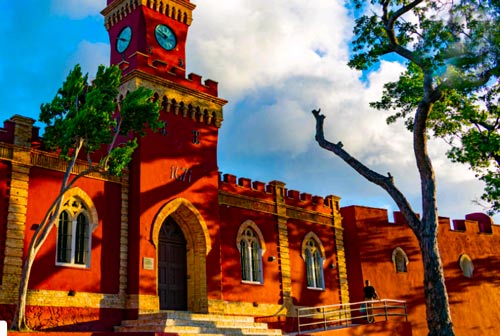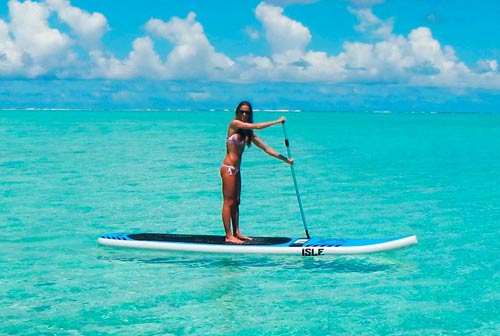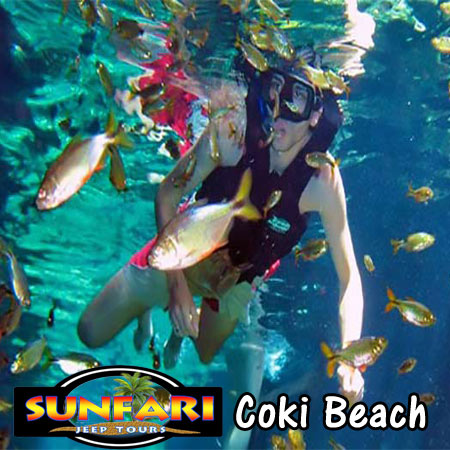 St. Thomas is largely mountainous. Many roads around the island offer terrific panoramic views of the island and ocean. Amongst the hills on St. Thomas and along the beaches you will find an assortment of accommodations; resorts, historic inns, guest houses, vacation homes, villas and condos.
St. Thomas is a water lover's paradise. For your vacation plan a few beach days, snorkeling, scuba diving, windsurfing, a day charter, kite boarding, sailing, fishing, kayaking and parasailing. On land you can play a round of golf, take an island tour, check out some attractions, take in the historical sites downtown and do some shopping. In the evening you can hit happy hour at a bar or restaurant, catch some live music and have dinner with a sublime view!
St. Thomas has over 40 major beaches along its sun-drenched coasts. There are strands with crystal blue water and swaying coconut trees where a beach bum can enjoy a lazy-lazy day. For the restless beach goers there are sandy coves with activities like windsurfing and kayaks. Some shores are rugged and rocky offering beauty, solitude and the opportunity to daydream about castaway fantasies. And there are widely popular bays with amenities like restaurants and chair rentals.
Snorkeling around St. Thomas Beaches
Rocky coast lines and coral reefs near shore offer great opportunities to snorkel from beaches. Snorkeling from shore can be done with or without a guide. Some of the favorite beaches on St. Thomas for shore snorkeling include Coki Point, Sapphire Beach and Secret Harbor.
From the new, never snorkeled before to seasoned snorkelers there is something for everyone. Rocky coast lines, near shore reefs, off shore cays and sunken items like ships and planes provide beautiful and varied snorkeling opportunities. The conditions are; great visibility, fairly constant water temperatures of 79-83 degrees year-round, calm seas with little current and fantastic underwater scenery. In other words, perfect for snorkeling. View gorgeous underwater gardens of coral and visit with the residents; turtles, rays, octopuses, moray eels and an abundance of fish large and small. With the use of a mask, snorkel and fins you can float on the surface and admire the marine life below. Snorkeling is an option from beaches and also by boat trips.
Don't snorkel alone. Don't touch or stand on coral, it is very fragile. Don't feed the marine life non-fish food. Cereal, cake, bread, nuts, dog biscuits, leftover hotdogs from lunch are not part of marine creature's natural diets and are considered unhealthy for them. Do wear sunscreen on your back or wear a t-shirt. You can easily spend 30 minutes to an hour floating along admiring the fish and that is plenty of time for the bright tropical sunshine to leave you with a painful sunburn.
| St. Thomas Fast Facts | |
| --- | --- |
| Population | 53,545 (2010 est) |
| Area | 31.24 sq mi |
| Time zone | Atlantic Standard Time |