Surf and Turf...Land and Sea Adventure Combo
Sunfari Adventures are proud to announce that we have expanded our operations & tour options & we now offer a "Surf n Turf" package on St Thomas.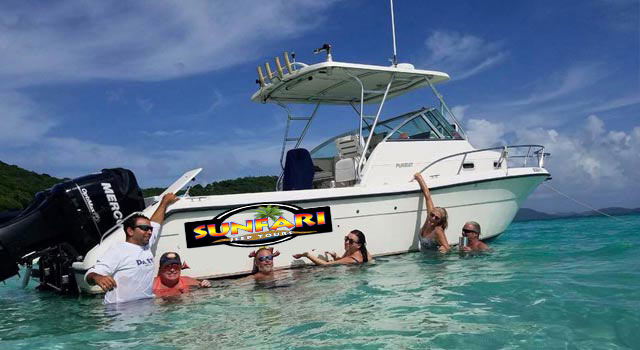 Click Here for a map and Contact Information.

This will include an island land tour in one of our custom jeeps, with a beach stop & snorkeling @ 2 of our most famous beaches in St Thomas. The 2nd half of the day will be a boat tour aboard the beautiful new Bama Breeze, a 29'powerboat with all the amenities.

Lunch on the water @ Pizza Pi VI, snorkeling in Christmas Cove, and then off to St John & Honeymoon Beach!! Upon return, your jeep & driver will pick you & your party up and return you all to your morning pickup destination. This charter will include all snorkel gear on both jeeps & boat, paddle boards on the jeeps & light refreshments ( ice, water & rum punch) aboard all. Due to regulations, this particular package is limited to no more than 6 people. We are now available to offer larger groups on just jeeps, up to 12 people, for full day island excursions. The Bama Breeze is also available for full day island excursions by water, up to 6 people
Welcome to St Thomas & our beautiful surrounding islands... truly paradise! At Sunfari we specialize in private Jeep tours that help you "experience the VI like a local" Not only will you see all of St John and/or St Thomas's best locations, but you will also experience the off-the-grid beaches, hiking trails, historical sites & food spots the locals love & know. All jeeps are equipped with snorkel gear, paddle boards & kayaks for your group Plenty of refreshments are on board, including our famous rum punch!
The Virgin Islands National Park on St. John includes beaches that can be rated on a scale where 1 equals beautiful and 10 is totally awesome.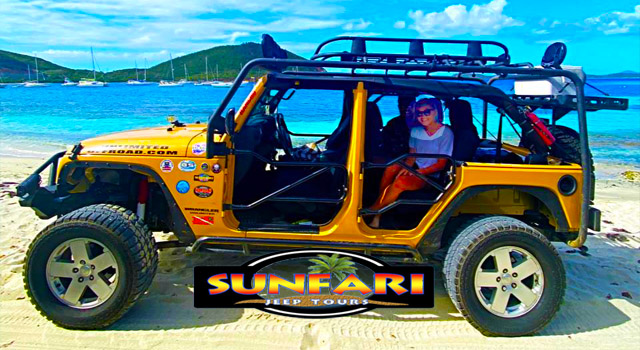 Our 4-WD Jeeps Take You Out of the Ordinary!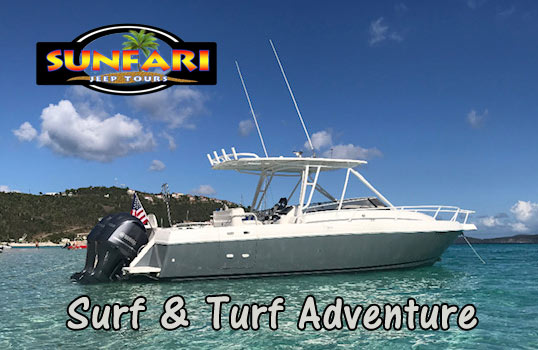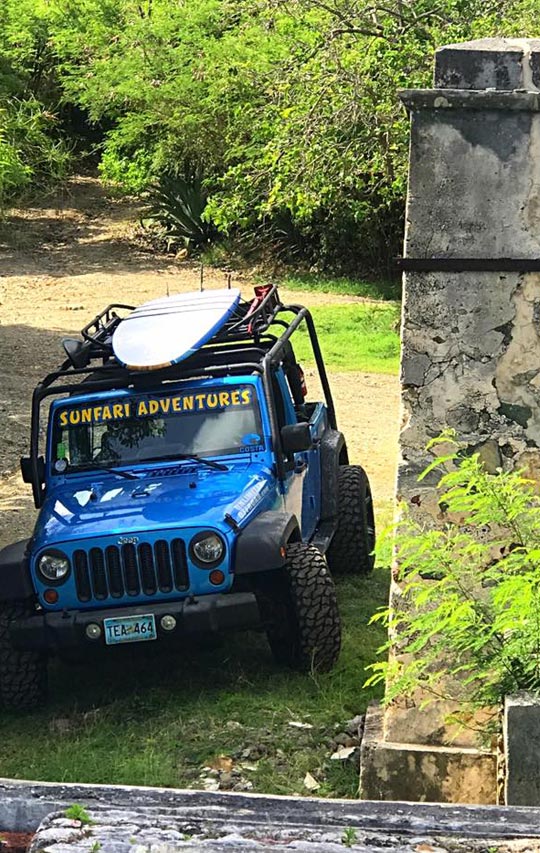 Many visitors to St. John report getting hooked. Some comment that while still on vacation they are already figuring out when they can come back! They are hooked on the relaxing pace of things on St. John, on the opportunities for snorkeling, island hopping, windsurfing, sailing, shopping, dining, and on the beauty of the National Park.
Honeymoon Beach
Looking for a sun kissed stretch of sand to relax and revitalize, while also having the option to get active and explore. This is it. Honeymoon Beach is a pretty beach with sandy shoreline surrounded by sea grape and coconut trees. Hammocks and picnic tables are scattered under the trees. The crystal clear turquoise waters are rich in marine life and offer great snorkeling, particularly around the rocky headland that extends into the water between Honeymoon Beach and Solomon Bay next door.
Virgin Islands National Park
The Virgin Islands National Park on St. John encompasses miles of lush forest, historic plantation ruins, pristine beaches and underwater reefs. National Park trails weave through scenic lookout points, sugar plantation ruins, mysterious rock carvings (pyteroglyphs) and magnificent unspoiled forest. Many of the trails end at the shoreline of a fabulous beach. Sun seekers will be delighted by the beaches on St. John, which are some of the most beautiful in the Caribbean. There are many interesting plantations to visit and explore on St. John. Annaberg, photographed here, is one of most popular plantation sites. For more information and a list of trails with descriptions and pictures visit the National Park section.
Visit St. John at a leisurely pace. Pick a few attractions or activities that you want to see and do the most. Enjoy those activities to the fullest.
| St. John Fast Facts | |
| --- | --- |
| Population | 5,100 (2016 est) |
| Area | 19.24 sq mi |
| Time zone | Atlantic Standard Time |